Gammill Longarm Classes
Did you know Cowles Quilting is your Brother Sewing Sales & Service Center

in VT?
Authorized Gammill & Statler Stitcher Dealers since 1998.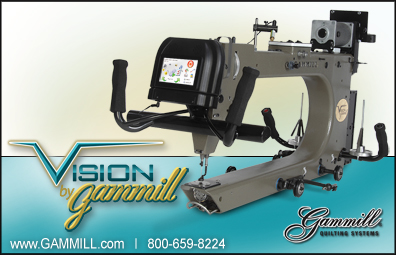 Charm by Gammill, the new sit down quilting system is in the store. An exciting addition to the lineup of Gammill Longarm Quilting Systems.
Now Gammill truly offers a system for all quilters.
Come see us at one of our upcoming shows.
*

Visit us on Facebook for Updates &

Current Events*
Cowles Quilting Machines Service, Inc

268 N Main St, Hungerford Plaza
St Albans, VT 05478
800 717-2551

Open Tuesday - Friday 10:00 to 5:00
Saturday 10:00 to 3:00
We are available by appointment for evening, Sunday & Monday sales, service and classes. Please contact Julie to make your appointment.