Cowles Quilting is here to stay!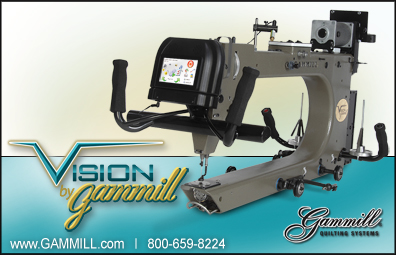 We are gearing up for another busy year attending great quilt shows here in the Northeast. We will be offering great show specials throughout the season.
Please view our calendar for a listing of upcoming quilt shows in 2014. We look forward to returning to many of the same venues we have been supporting for many years throughout New England, New York and Quebec. It is always exciting to catch up with old friends and meet new ones.
It is hard to believe that Marge Cowles purchased her first Gammill over 15 years ago! That decision has touched the lives of hundreds of quilters throughout the Northeast as the Cowles Quilting Gammill Dealership has allowed our family to make the Gammill dream come true for so many. Congratulations Mom, you are an extraordinary woman! We look forward to continuing the legacy you began.

Our commitment has always gone well beyond sales. As such we are dedicated to providing service to Gammill and Statler Stitcher owners. If you are a Gammill or Statler owner wondering where to turn for experienced service please contact us. We continue to offer service at your location. It is not necessary to bring your machine to us.